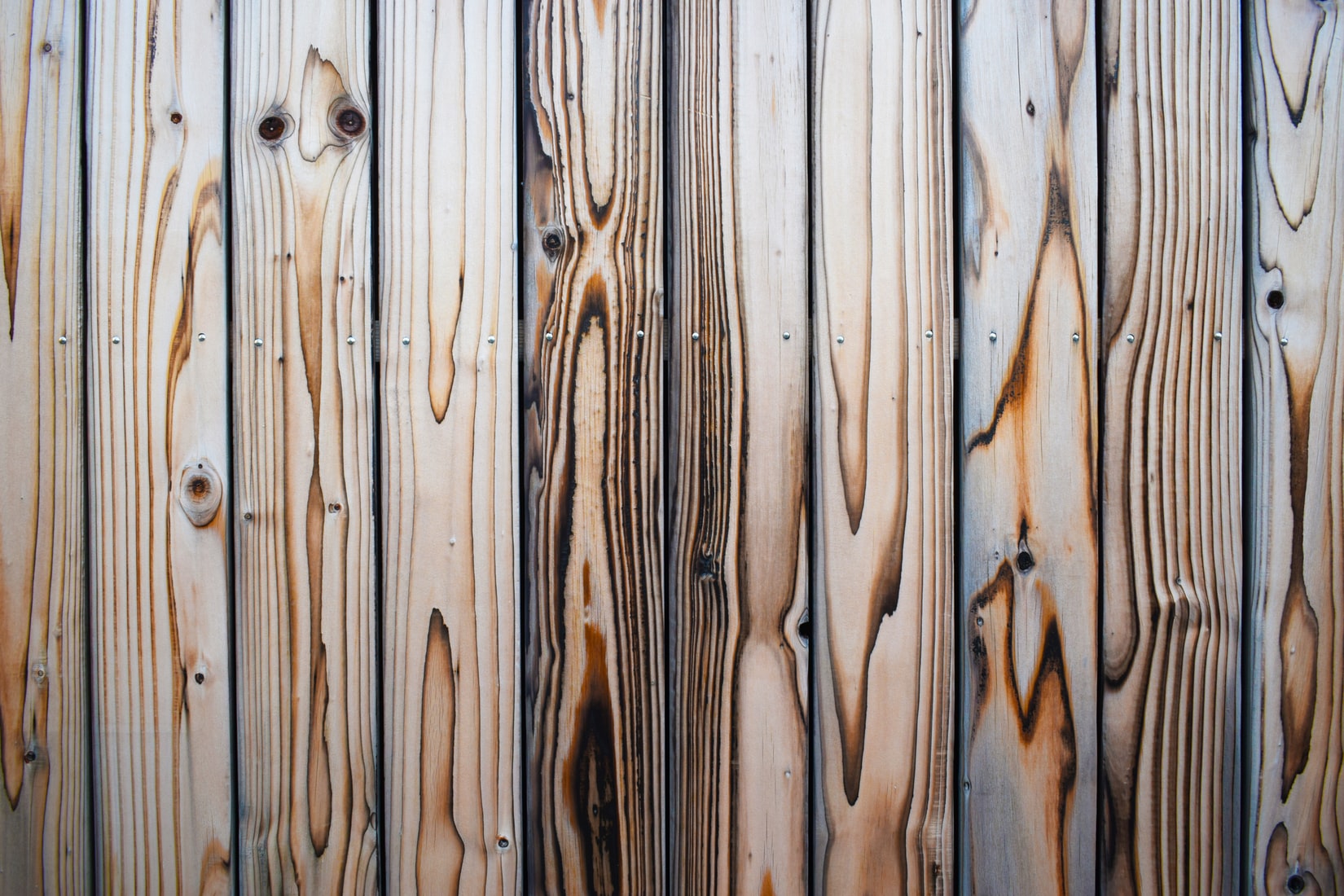 Add extra detail and visual appeal to any room by adding wood or wood like paneling to the surface of any walls or ceilings. Matthew's Building Supply carries paneling of all different styles, qualities, and materials, making it easy for you to find the perfect fit for any space you are looking to cover.
PLYWOOD
ACX FIR
For exterior applications where appearance of only one sanded side is important; under-face of roof overhangs, fences, railcar and lorry linings, farm buildings, tanks, trays, commercial refrigerators, etc.
A-Grade is Smooth, sanded, paintable surface. Up to 18 neatly made repairs permitted, all must be parallel to the grain. May be used for natural finish (clear sealer type) in less demanding applications. Synthetic repairs permitted. C-Grade tight knots to 1-1/2 in. Knotholes to 1 in. across grain and some to 1-1/2 in. Synthetic or wood repairs. Discoloration and sanding defects that do not impair strength permitted. Limited splits allowed, stitching permitted. C-grade veneer minimum permitted for Exterior panels.
ARAUCOPLY® BEADED PANELS
AraucoPly® Beaded Panels are laid up on a composed core using exterior PF resin and 100% plantation grown Radiata pine for consistent quality and performance.
Available in Natural Bead (which is a clear face panel) and Star Bead, AraucoPly Beaded Panels are an excellent choice for interior and applications such as paneling and wainscot, and for exterior applications such as soffits and porch ceilings.
BENDING PLYWOOD
Bending Plywood has the ability to form to almost any curved surface. The versatility of this plywood makes it the perfect material for any job with complex designs when straight lines just aren't achievable.
cDX PLYWOOD
CDX Plywood is much thicker than most plywood, making it the strongest in the construction field. It is most commonly used as a base because of its solidity. CDX Plywood can be purchased in large volumes for a low price.
HARDWOOD PLYWOOD
Hardwood Plywood is a great alternative to traditional solid wood. The layers of engineered wood provide durability and impact resistance, while also being more economical than traditional solid wood
LAUAN PLYWOOD
Lauan Plywood is a tropical hardwood plywood panel most commonly used for underlayment. This plywood is smooth, sustainable, and consistent in appearance.
MDO PLYWOOD
Medium Density Overlay (MDO) is a plywood used in applications for signage (pre-primed and pre-finished available), marine, bus bench, outdoor seating (bleachers) and any other interior/exterior application where a smooth surface is required.
SYP PLYWOOD
Southern Yellow Pine Plywood can be used for a wide variety of construction projects due to its versatile features. SYP Plywood is offered in several different dimensions and has a beautiful visual aesthetic. This plywood is soft, but durable and resistant to rotting, wear, and twisting.
ORIENTED STRAND BOARD (OSB)
ADVANTECH® OSB
AdvanTech panels are dimensionally accurate and consistent. The flatness and quality of this engineered wood make it ideal for constructing a solid subfloor. We offer Hoover Pyro-Guard Fire Treated Products.
ILEVEL® EDGE GOLD
The proprietary glues and resins used in Edge Gold OSB flooring panels make it more water-resistant and durable. This qualifies iLevel Edge Gold as one of the most used panels by builders that work in more demanding job site conditions.
DRYMAX® OSB
DryMax® High-Performance OSB sub-floor has exceptionally low thickness swell when exposed to moisture, helping to avoid costly and time-consuming joint sanding. Plus it has a clear edge seal to help reduce edge swell. Designed for residential and light commercial applications, DryMax panels are rated for Exposure 1 bond durability in protected applications and limited exposure during normal construction delays. These panels have enhanced nail holding ability, stiffness and strength, plus there are no core voids, knots or splits. DryMax OSB panels are sanded on two sides for top and bottom surface smoothness, and are backed by a 300 day no-sand guarantee and a lifetime limited warranty (United States or Canada). That's peace of mind for both you and your customers.
DRYGUARD® OSB
DryGuard® enhanced OSB is a single-layer sub-floor panel with excellent moisture resistance to help protect it from the elements. DryGuard OSB does not require joint sanding as a result of swell from moisture exposure during the normal construction cycle. DryGuard OSB is strong and stable, and lies flat for easy installation. Plus, it is free from core voids, knots and splits, and is backed by a 180-day no-sand guarantee and a lifetime limited warranty.
MISCELLANEOUS
DIXIELAM MELAMINE
DixieLam Melamine comes in an array of colors and wood grain designs. The visual versatility, as well as the quality, make it the best possible choice for cabinets.
HOMASOTE™
Homasote, made from recycled materials, has a broad variety of uses, ranging from insulation and sound control to decoration. Because of Homasote's flexibility, it can be used in almost every area of a home including walls, ceilings, floors, and basements.
hOOVER PYRO-GUARD FTR PLYWOOD
Pyro-Guard is pressure-impregnated, interior fire-retardant treated lumber and plywood for enclosed structural applications.
INSULATION BOARD
Versatile TUFF-R™ Insulation fits numerous residential insulation and sheathing requirements and can be applied to a variety of substrates. It features a high-performance polyisocyanurate foam core with radiant barrier-quality aluminum foil facers on both sides (one side reinforced).
PARTICLE BOARD
Particle board is an engineered wood product that is significantly cheaper than solid wood or plywood. Particle board is light-weight and not easily dented and withstands compression and pressure well.
TEMPERED DURON
A tough, high-density hardboard with superior strength and resistance to impact and water absorption. It can be used as stage flooring, wet area wall linings, exterior doors, bench surfaces, boat building and signage.
WOODSTALK™ FIBERBOARD
Woodstalk™ Fiberboard products utilize Dow BioProducts' Woodstalk Fiberboard MR, made from wheat straw, as core material. A substitute for MDF and particleboard core, Woodstalk is manufactured with formaldehyde-free resin and annually renewable wheat straw fiber. Because Woodstalk core will any formaldehyde through its manufacture, the product will contribute to low-emitting materials points through the LEED Green Building Rating System.
ZIP SYSTEM
It's a one-of-a-kind structural roof and wall system with a built-in energy-efficient barrier that keeps moisture out and reduces air leakage, while still allowing panels to properly dry. Plus, it installs in two easy steps: 1. Install the panels, 2. Tape the seams. Fewer steps result in faster installation. In fact, ZIP System™ tape installs 40% faster when compared to traditional housewrap.
READY TO START
YOUR NEXT PROJECT?