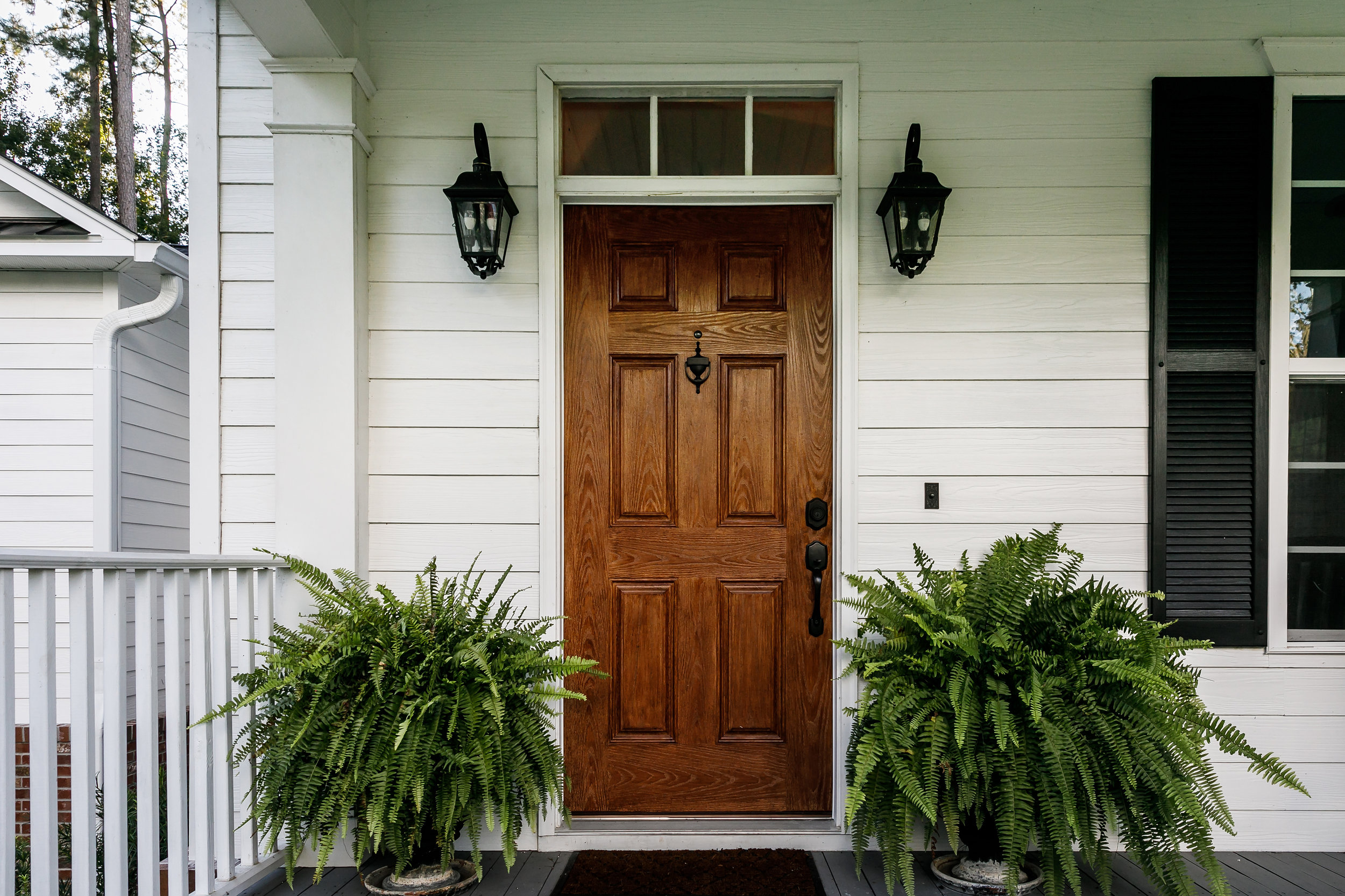 sCREEN
cUSTOM SCREEN DOORS
Doors are custom made to fit your opening. Simply specify the width and height desired. Starting with a thick clear cedar our custom screen doors are constructed to ensure a long rot free life.
Finished doors are 1 3/8" thick. Each joint is glued and doweled to prevent separation. Every door is machine sanded for flatness. Screens are stapled into a routed rabbet in the door and then covered with a cedar stop moulding.
Should your screen ever get a tear or hole the stop can be removed and the screen replaced. Options include the type of screen (black fiber, black aluminum, grey aluminum or copper.), full screen or solid bottom panel, the height of the center rail, and the width of the bottom rail. On solid bottom panel doors we can also provide a "pet door cut out".
STOCKED SCREEN DOORS
100 AAL (Treated) Sizes: 2-8 & 3-0

Screen Door 200 Full View & 3-0

600 Six Panel: 3-0

300 RP Screen Over Raised Panel
INTERIOR
mOLDED DOORS
Molded doors are an economical and versatile option. These wood by-products can be pressed together to create the specific door style of your choosing. Molded doors can be hollow in the core or solid, depending on your preference of noise control, location, and expense. You will never have to worry about shrinking, swelling, cracking, or splitting- guaranteeing a perfect fit every time. The adaptable surface is perfect for paint application and visual appeal.
ROGUE VALLEY COLLECTION
Rogue Valley Rustic Interior Door

Rogue Valley Beaded Panel Interior Door

Rogue Valley Traditional Interior Door

Rogue Valley French Interior Door

Rogue Valley Panel Interior Door

Rogue Valley Sidelites & Transoms Interior Door

Rogue Valley Multi-Purpose Interior Door

Rogue Valley Closet Doors Door

Rogue Valley Dutch & Cafe Door

Rogue Valley MDF Doors Door
OTHER OPTIONS
Tucker Door & Trim

Kross Wood Doors

Simpson Doors

1500 Series Pocket Door Frame Kit
FIBERGLASS + STEEL
Masonite Doors

Therma-Tru

Tucker Door & Trim

Windsor
WOOD
Rogue Valley

Simpson

Tucker Door & Trim

Windsor
READY TO START
YOUR NEXT PROJECT?